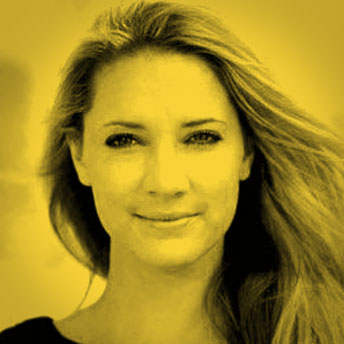 Hermione Way
Co Founder Vibease & CEO/Founder Way Media
"Crazy is being a free thinker and acting on it."
HOW WOULD YOU DEFINE A MAVERICK?
"Someone who thinks differently.You're a maverick in your own way because you are a niche and you do things in a way that hasn't been done before.  So it's somebody that thinks outside the box, thinks in a different way and has the balls to actually go out and do it. Because a lot of people talk and a lot of people don't actually get anything done. You've got to be able to talk and get shit done."
HERMIONE'S BIO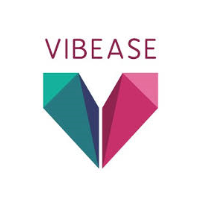 Hermione was previously CMO & Co-Founder Vibease the world's first smart vibrator bringing fantasies to life with an immersive pleasure experience, CEO & Founder of Way Media a media, marketing, and PR company that used her seven years experience crafting exciting stories for a social age for clients such as the BBC, Facebook, the UK Parliament. She hosts the world's largest technology conference the Next Web in Amsterdam annually.  Hermione is an unabashed and successful people hacker, established journalist, serial entrepreneur, tech startup celeb, and a personal friend of Richard Branson.
WHY HERMIONE WAS INTERVIEWED
Hermione was a girl from the tech industry and Co-Founder of Vibease when I interviewed her.  From what I read it was apparent she was a maverick. As a mutual friend of Maverick Redg Snodgrass, CEO and Co-Founder of Wearable World. Hermione's response on hearing about the Business Maverick project was  'Sure, when shall we do it?' Hermione is fun, spunky, down to earth, brave and who has evolved from a fun girl into an entrepreneurial business woman.
HOW ARE CREATIVITY AND INNOVATION RELATED TO BEING A MAVERICK?
"Hugely related. I mean that's what being a maverick is, it's being able to spot where innovation is needed, and to come up with a creative way of solving that problem."
IS THERE ANYONE WHO'S A MAVERICK THAT INSPIRES YOU?
"Redg Snodgrass Chief Exec of ReadWrite  and CEO and Co-Founder of Wearable World, and a number of other Silicon Valley tech people."
ADVICE FOR OTHER MAVERICKS
"Just don't be afraid."