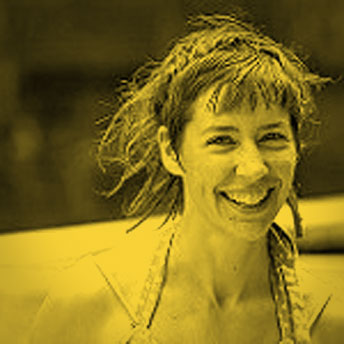 Heather Sparks
Immersive Installation Artist, Sculptor and Set Designer
"Crazy is a vivacious, vital willingness to travel the edges between what is known and unknown."
HOW WOULD YOU DEFINE A MAVERICK?
"Mavericks are people that take sort of regular habits, or ways of interacting, ways of wearing clothes, ways of making art, whatever it is, and flip it upside down.  So it can be as simple as taking a jacket and putting it upside down and putting it backwards and then creating a new fashion, so it's very simple, or a stretch out of something, like a normal interaction and actually elongating it and making it bigger or just a little bit off to the side."
HEATHER'S BIO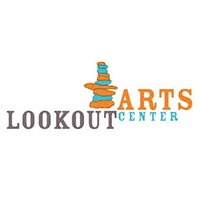 Heather Spark is an Immersive Installation Artist, Sculptor and Set Designer, and Founder of Sparks Designs.   Her art emphasizes the transformation of ordinary and discarded objects into immersive works of art. She began to develop her unique style in her final year of the B.F.A. program at Emily Carr University, working with ephemera and salvaged wood to build architectural cabinets. From these small beginnings, she quickly began to work big, building large-scale architectural sets for The Dusty Flowerpot Cabaret including The Village Project—a village built from pallets and inhabited by artists—the immersive 1930s-esque set for Hard Times Hit Parade. As of late, Heather has been dedicating her time to the development of a 50-acre international artist residency and performing arts center, The Lookout Arts Quarry located in Bellingham, WA. She lives in a hand-built patchwork house on wheels, drives backhoes, builds large-scale engineered artist facilities, builds wooden art installations including her favorite little lean-to church atop the hill, creates graphic design promotions, produces festivals, and organizes artist residencies. She spends her free time expanding her skills as an artist into the realm of performance, shadow puppetry, dance, and experimental sound.
WHY HEATHER WAS INTERVIEWED
Heather presented at Creative Mornings and it was apparent she was a maverick.  Heather was creative, wacky and fun.  She is the only maverick to jump off my sofa, crawl around on the floor and offer to show me her underwear.
HOW ARE CREATIVITY AND INNOVATION RELATED TO BEING A MAVERICK?
"Creativity and mavericks is one and the same; think differently right, just creative thinking.  Innovation is allowing yourself to have an open mind and think about things differently, so not following the formula but actually thinking do I like the formula?  What do I think about it? What are some of the other ways?  What are the other possibilities? That can be applied to anything whether it's building a structure and engineering a design or whether it's creating leadership, whether it's creating an art project.  So innovation, wouldn't it be the same word really as maverick and creativity?"
IS THERE ANYONE WHO'S A MAVERICK THAT INSPIRES YOU?
"Islando [my sweetie] he's one of my biggest mentors and has really really supported my maverick nature."
ADVICE FOR OTHER MAVERICKS
"Find others, find others that are on the journey and share."